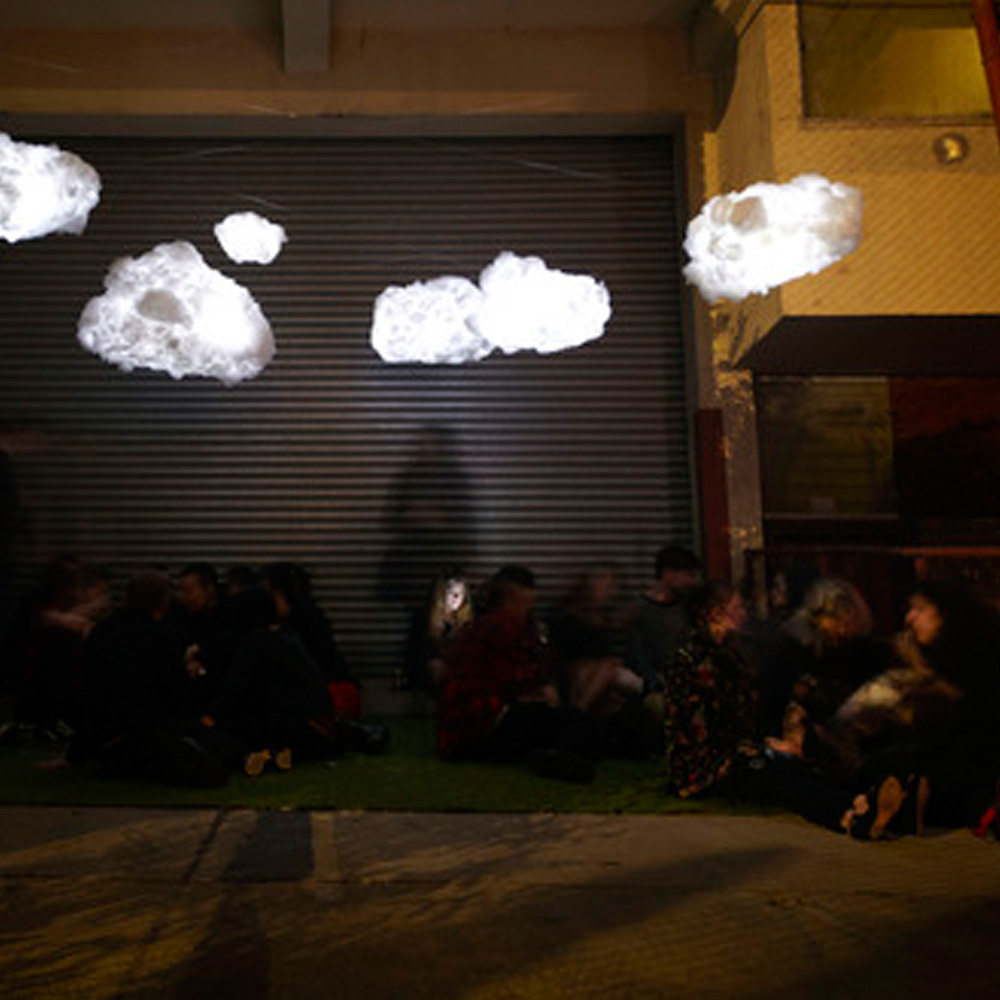 Cumulus was conceived as a soft, illuminated interruption to a hard and dark industrial landscape. Whimsical and unexpected, the site-specific installation transformed a foreboding concrete driveway into an inviting gathering space for relaxation and contemplation.
Cumulus was first exhibited as part of Tortuga Studio's In The Night Garden 2014, at St Peters, Sydney. Created in collaboration with Unconscious Collective.
http://theunconsciouscollective.tumblr.com/
Cumulus from Valentina Schulte on Vimeo.
Video timelapse by Jasmine Poole and Mike Rossi