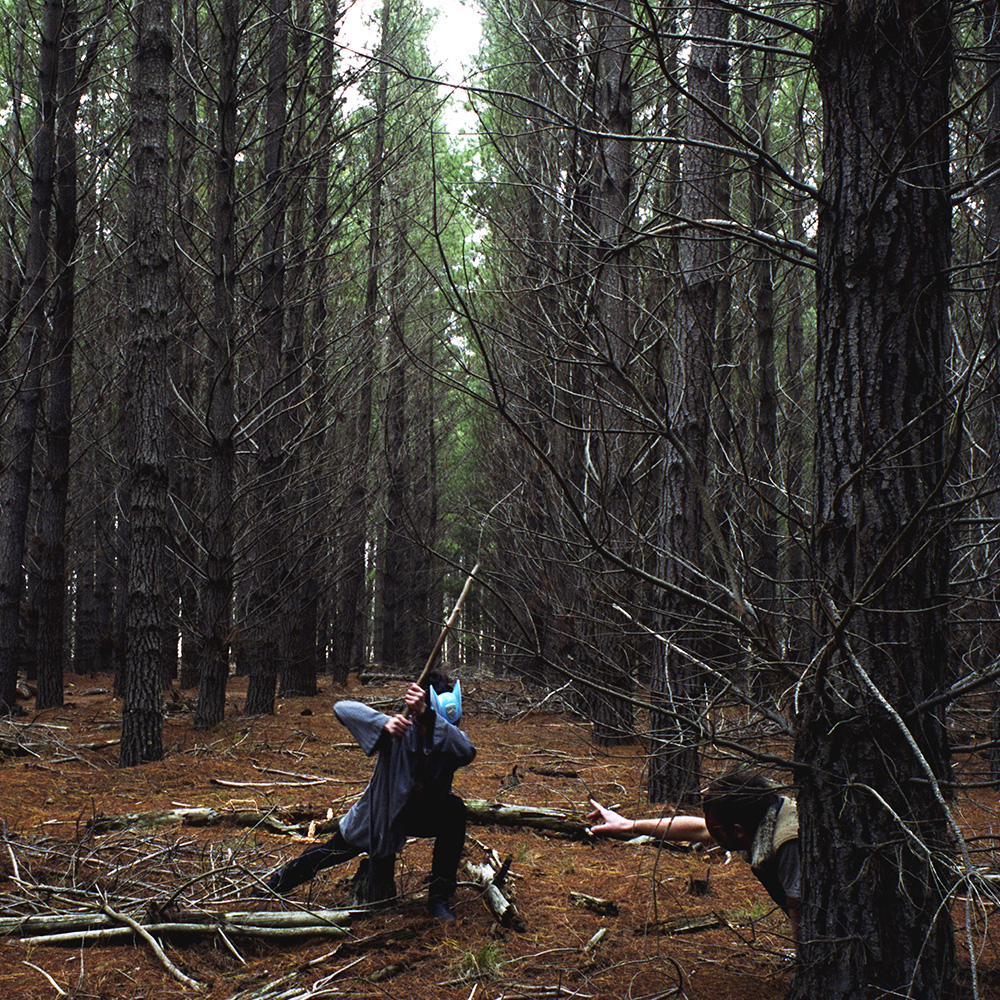 In Japan there is the Shinto belief that there is a Kami or spirit in all things relating to the natural world.  From the smallest creature to the largest fixture in the landscape some include water, rock, tree and mountain, there are hundreds if not thousands of natural elements that have a kami. This new work is inspired by the spirits of natural elements represented in the Miyazaki animated film Spirited Away. Within the setting of a traditional Japanese bathhouse radish, wind and river spirits are given personality and physical form and can go to relax after a hard days work.
European culture, like the Japanese, has a long history of humanised natural spirits in folklore as in Shakespeare's 'A Midsummer Nights Dream'. Much of the story takes place within a forest with mischievous woodland sprits playing tricks not only on themselves but also on the humans who dare venture into the forest.
Phantom Detection celebrates the idea that the kami can be watched in their natural environment similar to a nature documentary. We watch them in acts of their everyday happenings seemingly unaware of our presence.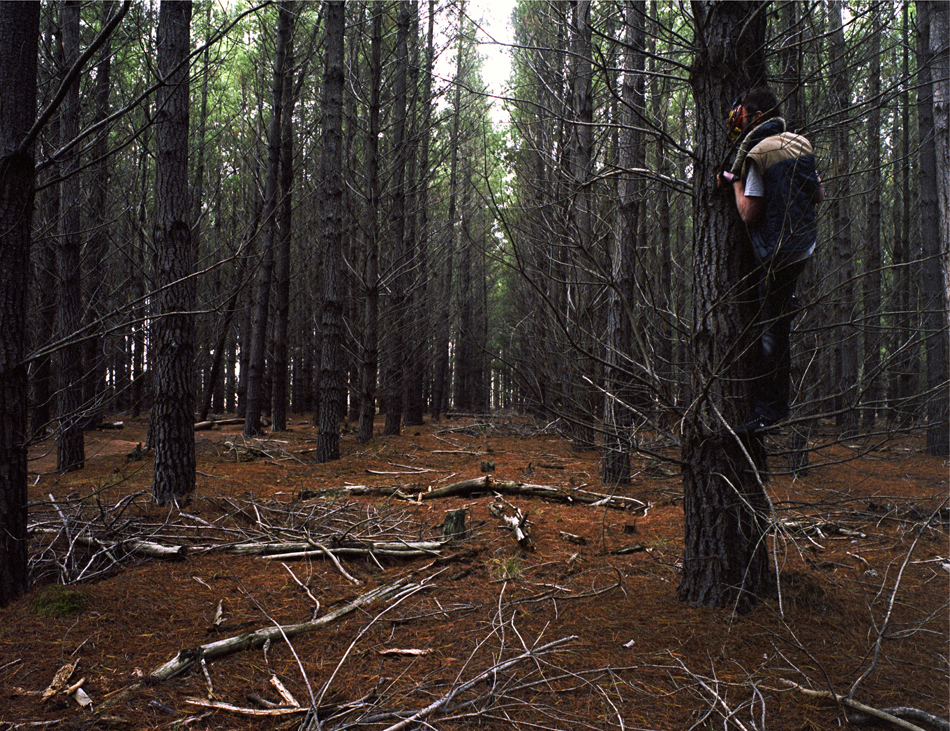 '…That Watch'  | 100x77cm  |  C-Type Photograph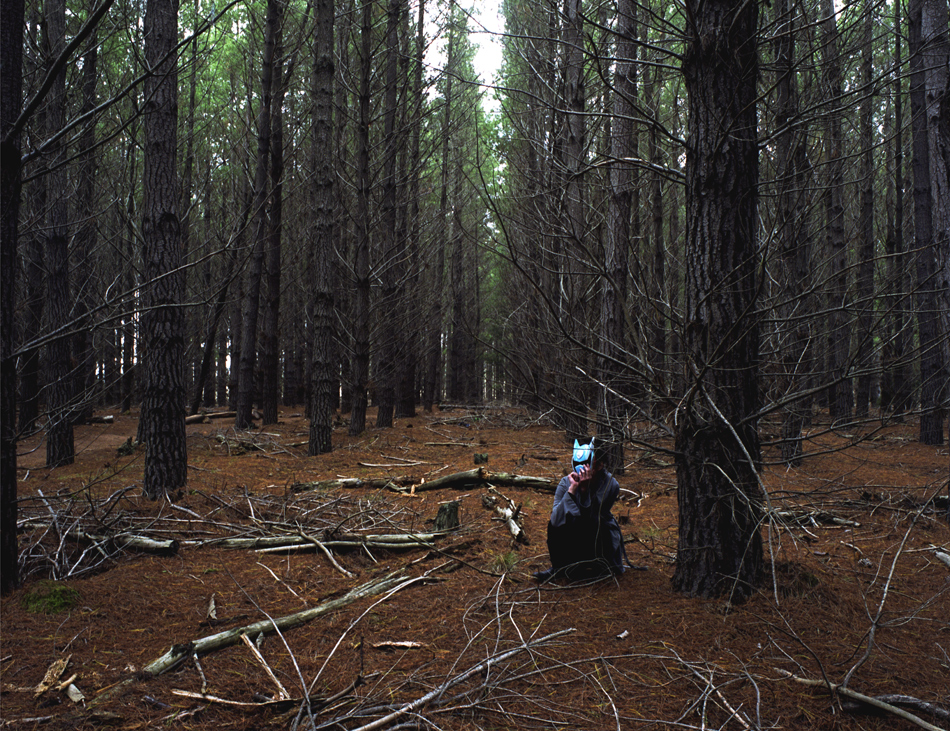 '…That Wait'  | 100x77cm  |  C-Type Photograph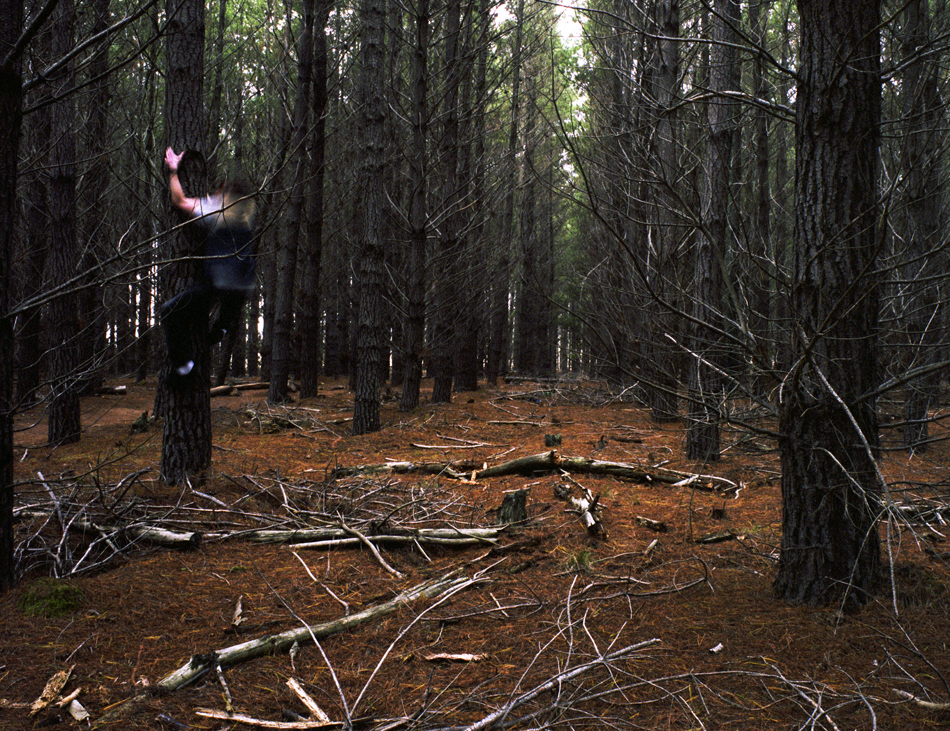 '…That Climb'  | 100x77cm  |  C-Type Photograph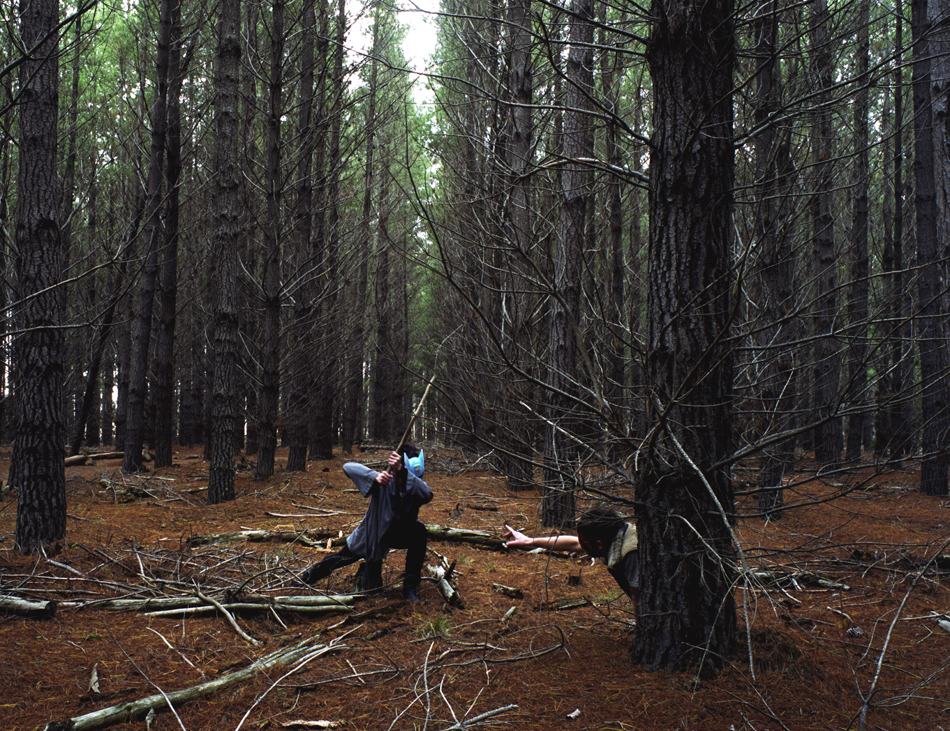 '…That Battle'  | 100x77cm  |  C-Type Photograph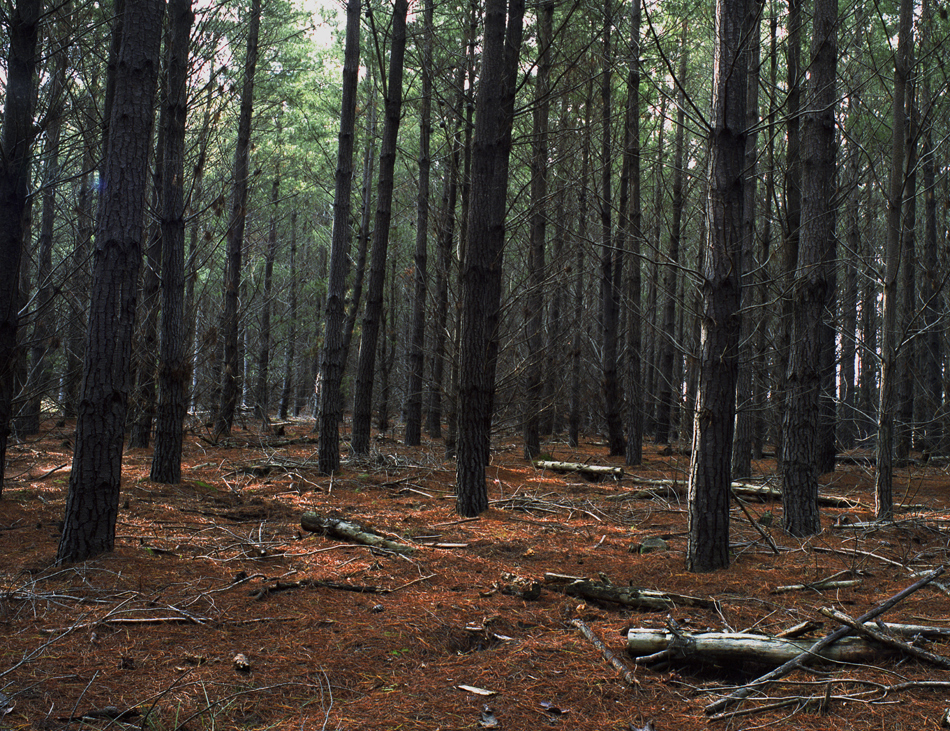 '…That Hide'  | 100x77cm  |  C-Type Photograph