Texture / Contexture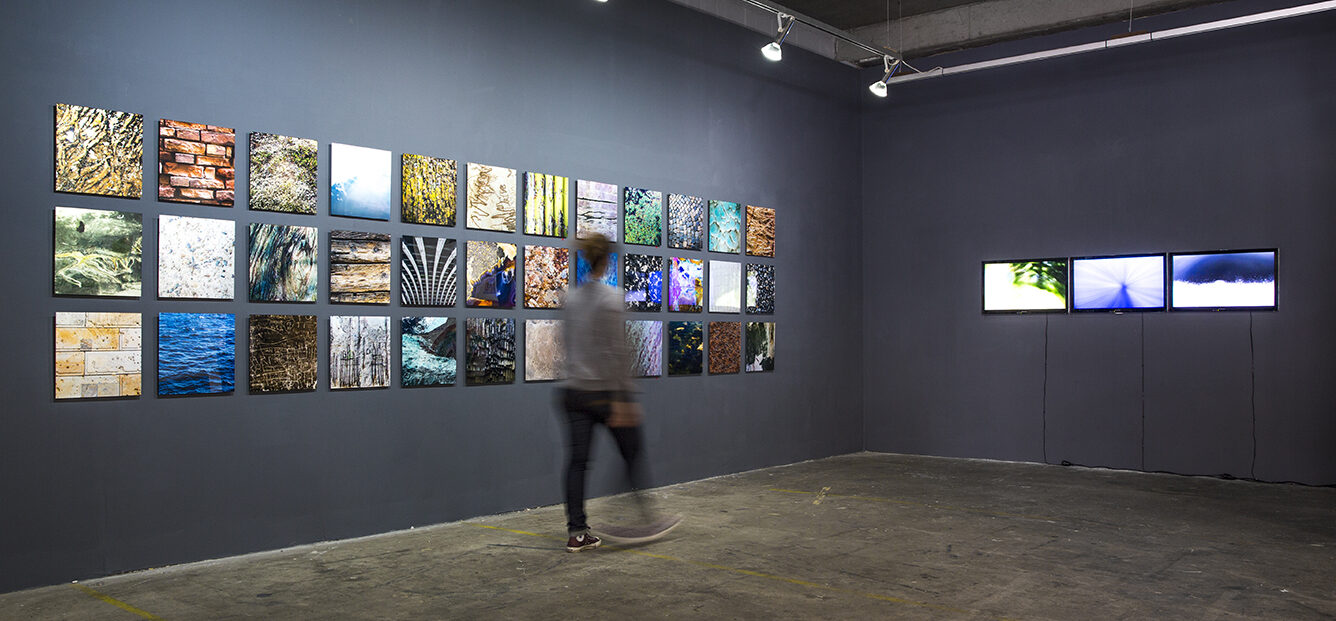 In the same way that all living creatures are different, our home planet Earth has many characteristic qualities which make it individual and unique. These elements of the natural world we evolved alongside for millennia, such as stone, wood and moss coexist with concrete, ceramic and metal; the results of humanity's eventual technological advancement. These many and often juxtaposed elements continuously surround us to form our past, present and future; They are the interwoven tapestry that makes our environment the diverse, complicated and tactile wonder that it is.
As an ever growing percentage of humanity enjoys international travel, collectively venturing further at an ever increasing frequency, in the minds of many, the Earth's 'vastness' is shrinking. The growing social expectation for the traveller to continually venture further and more often, to 'collect' a list of destinations and experiences for their own sake, has taken focus away from appreciating the details of what is there to be observed.
Texture / Contexture uses this idea at its core. This new series draws together a 3-channel video installation and a collection of 36 inexorably detailed, site-specific landscapes that have not been sourced from any one geographical location. Gathering imagery from Australia, New Zealand, Micronesia, Japan, Continental Europe, the Nordic countries and into the Arctic Circle, Texture / Contexture seeks to bring a slowness to the viewer's gaze and encourage an appreciation for the often overlooked, beautiful detail in our world.
It is while closely examining and defining the subject out of context that we see the blurring between natural and man-made, the questioning of macro or micro, and our influence of preservation or destruction. The series places natural objects alongside constructed elements from the past; showing countless years of proof of humanity's influence in forming the world of our present day, be it for the prosperity of the planet, or for our own species' consumptive advancement.
This elimination of contextual focus makes it possible for the viewer to appreciate the details for their own merits whilst simultaneously viewing the entire collection.
A selection of these work are available through Saatchi Art (international), the Artling (Singapore), and RiseArt (UK).